Pizza is one of the most beloved foods in the world, and the city of Vaughan, Ontario is no exception. With its diverse population and thriving food scene, Vaughan is home to some of the best pizza places in Canada. In this article, we'll take a look at the top 5 best pizza places in Vaughan, so you can satisfy your cravings for a delicious pie.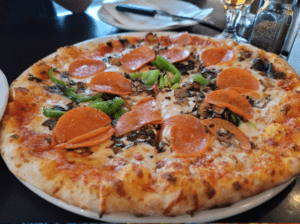 Marcello's Pizzeria
Located on Keele Street, Marcello's Pizzeria is a family-owned and operated business that has been serving up delicious pizza for over 20 years. Their menu features a wide variety of classic and specialty pizzas, all made with fresh ingredients and hand-tossed dough. Marcello's is known for their generous portions, affordable prices, and friendly service, making it a go-to spot for locals.
Taste of Naples Pizzeria
Taste of Naples Pizzeria is a family run staple located in Vellore Village. Their authentic Neapolitan-style pizzas are cooked in a wood-fired oven at 900°F for just 90 seconds, resulting in a crispy crust and perfectly melted cheese. Their menu features a range of classic and modern toppings, as well as salads and appetizers.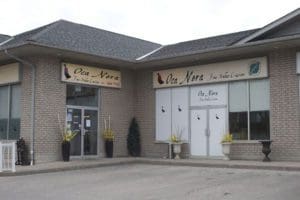 Oca Nera
Oca Nera is an Italian restaurant that specializes in wood-fired pizza. Their pizzas are made with organic flour and cooked in a traditional wood-fired oven, resulting in a perfectly charred crust. They offer a variety of classic and gourmet toppings, as well as a selection of antipasti and pasta dishes.
Antonio's Pizzeria & Restaurant
For over three decades, Antonio's has been serving up some of the best pizza in Vaughan. Their commitment to using only fresh ingredients and homemade dough has earned them a devoted following, and their extensive menu of Italian dishes ensures there's something for every member of the family.
Via Mercanti
Via Mercanti is a popular Italian restaurant that serves authentic Neapolitan-style pizza cooked in a wood-fired oven. Their menu features classic pizzas like Margherita and Quattro Formaggi, as well as specialty options like the "Soppressata Piccante" with spicy salami and chili oil. They also offer a selection of antipasti, salads, and pasta dishes.
Vaughan is a city that knows its pizza. From classic Neapolitan-style pies to gourmet toppings and wood-fired ovens, the city's pizza scene has something for everyone. After extensive research and taste-testing, we've rounded up the top 5 best pizza places in Vaughan that will satisfy even the most discerning pizza lovers.
Whether you're in the mood for a traditional Margherita or something more adventurous like the Carnevale from Abruzzo Pizza has got you covered. The warm, cozy atmosphere at Oca Nera is the perfect backdrop for their delicious, handcrafted pizzas. Meanwhile, the traditional Neapolitan-style pizzas from Famoso  and Via Mercanti will transport your taste buds straight to Italy.
And let's not forget about Marcello's Pizzeria & Restaurant, a local favorite for over 20 years. Their homemade dough and sauce, combined with fresh ingredients, create some of the best pizzas in Vaughan. It's no wonder they've been around for so long!
In conclusion, whether you're a Vaughan local or just passing through, these top 5 pizza places are must-visit destinations for any pizza lover. So grab a slice (or a whole pie) and enjoy the delicious flavors of Vaughan's pizza scene.