Explore
Kleinburg
Kleinburg is a historic village located within the city of Vaughan in the Greater Toronto Area of Ontario, Canada.  Overall, Kleinburg is a charming village that combines history, culture, and natural beauty, making it a popular destination for visitors and a desirable place to live for many people in the Greater Toronto Area.
Here are some interesting facts about Kleinburg:
History: Kleinburg was founded in the mid-19th century and was originally a mill town, with several mills located along the Humber River. The village grew around these mills and became a centre for agriculture and industry.
McMichael Canadian Art Collection: The McMichael Canadian Art Collection, which is home to over 6,500 works of art by Canadian artists, is located in Kleinburg. The museum is named after Canadian artists Tom Thomson and the Group of Seven member, Lawren Harris, who were instrumental in establishing the museum's collection.
Kortright Centre for Conservation: The Kortright Centre for Conservation is an environmental education and research centre located in Kleinburg. The centre offers a variety of programs and events related to environmental conservation and sustainability.
Festivals and Events: Kleinburg is known for hosting a variety of festivals and events throughout the year, including the Kleinburg Maple Syrup Festival in the spring and the Binder Twine Festival in the fall.
Architectural Heritage: Kleinburg is home to several historic buildings and structures, including the Kleinburg Train Station, which dates back to 1902, and the St. Mary's Roman Catholic Church, which was built in 1889.
Unique Shops and Restaurants: Kleinburg is known for its unique shops and restaurants, many of which are located in historic buildings. Visitors can find a variety of artisanal goods, boutique clothing stores, and upscale dining options in the village.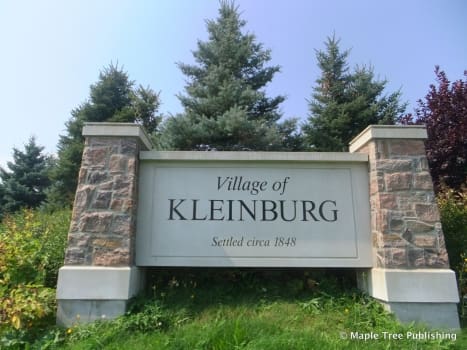 Other Local Neighbourhoods/Communities